Peninsula Performances January 2020 Listings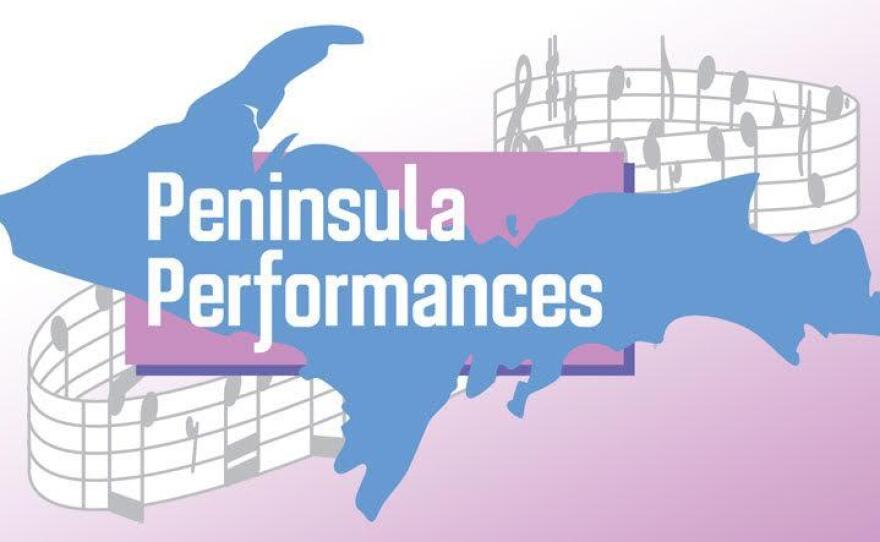 Peninsula Performances Listings January 2020:
Friday evenings at 8pm ET (Re-broadcasted Tuesday afternoons at 1pm ET)
1/03 & 07 Strings and Percussion (Rebroadcast from 4/19/19)
Two orchestras and a "cello crew" perform: the NMU String Orchestra team up with string players from Sault Ste. Marie, MI (10-20-18). We also feature an NMU Percussion Ensemble concert (11-10-18).
1/10 & 14 NMU Music Faculty Focus
With all the musical talent on the campus of NMU, it's time to focus on the Music Department's faculty! Enjoy a dazzling piano recital from Dr. Nancy Zimmerman (9-6-19), and a Faculty Showcase variety concert (9-14-19).
1/17 & 21 Students Take the Stage
NMU Students are back to school, and they're also in the spotlight. This program features student performers, with student recitals from the Fall 2019 semester, and an acapella singing group (11-17-19).
1/24 & 28 The Thick of Winter
The middle of winter can be hard; music can help! The Keweenaw Symphony Orchestra performs Vaughan Williams' Sinfonia Antartica (12-9-17); we'll also hear an archival recording of the Marquette Choral Society performing excerpts from Haydn's The Seasons.