Peninsula Performances 10/11/19: Senior Recitals Collection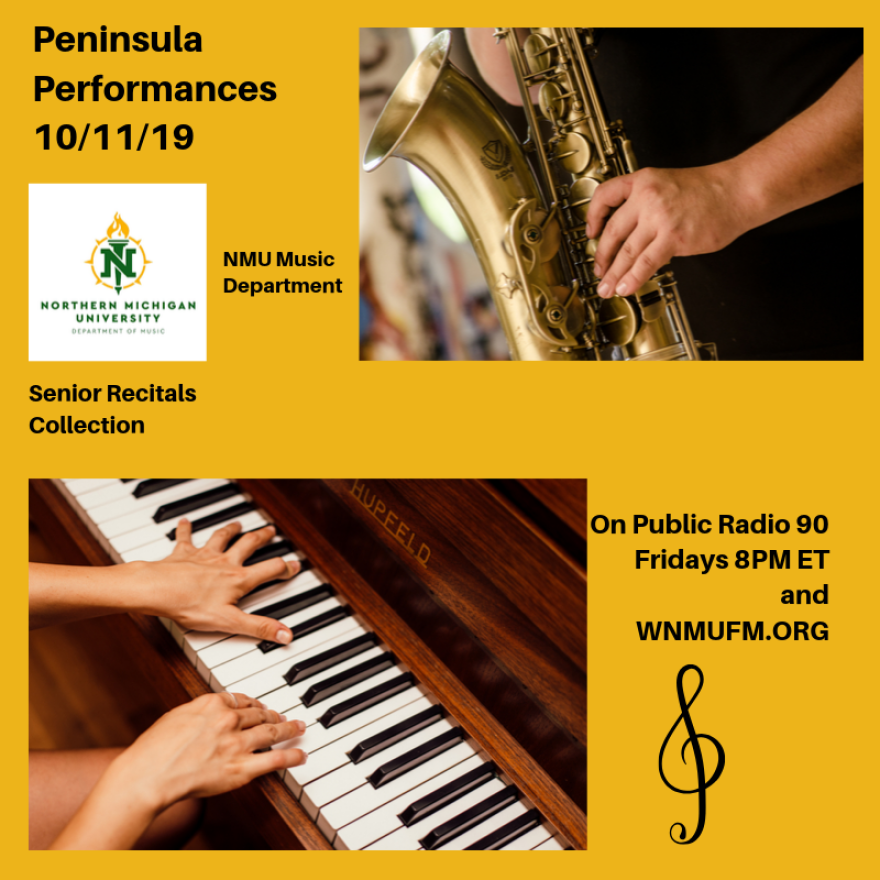 Next time on Peninsula Performances,
We continue with the NMU Music Department, this time pulling together as many Senior Recital pieces as we can! Appreciate music students in capstone performances from the recent past and prior.
The program consists of a variety of Senior Recital performances, including the sounds of piano, saxophone, flute, double bass, trumpet, tuba, trombone, percussion and voice.
Tune in Friday at 8pm ET, and again Tuesday at 1pm ET on Public Radio 90, WNMU-FM 90.1 in Marquette, or online at wnmufm.org